Gaia Rubera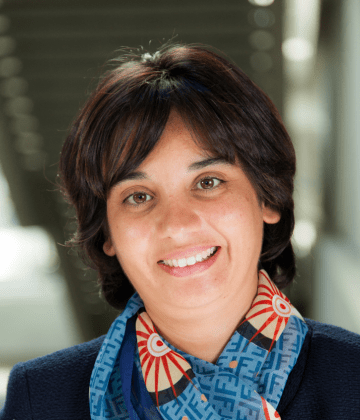 I am Amplifon Chair in Customer Science and Full Professor of Marketing at Bocconi University, where I am the Head of the Marketing Department. I received my PhD from Bocconi University in 2008. I was the Research Manager of the Center for Global Innovation at the University of Southern California and then Assistant Professor at Michigan State University from 2008 to 2012.
I am Associate Editor of the Journal of the Academy of Marketing Science and International Journal of Marketing Research. I sit in the editorial boards of the Journal of Product Innovation Management and of the Journal of International Marketing. I am also member of the Academic Committee of the Product Development Management Association.
I teach a variety of courses in the Graduate School, MBA, and PhD School. My courses are related to Social Media Marketing, Computer Vision, and Marketing Analytics. I also teach Introduction to Python.
Amplifon Chair in Customer Science
gaia.rubera@unibocconi.it
About
I have been recently appointed as Associate Editor of the International Journal of Marketing Research
Research interests
Social media, Business Analytics, Innovation, and Political Marketing.
Working papers
Terrorist Attacks, Cultural Incidents and the Vote for Radical Parties: Analyzing Text from Twitter
NBER (National Bureau of Economic Research)