Stefano Prestini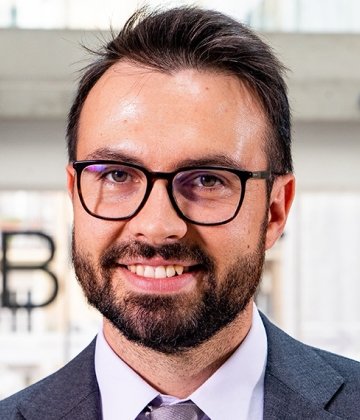 I am Lecturer at the Marketing Department. I hold my PhD in Management and Innovation at Catholic University of the Sacred Heart, Italy.
I coordinate the specialized Master's in Marketing and Communication (MiMeC) at Bocconi University.
stefano.prestini@unibocconi.it
Research interests
Advertising, art and luxury contamination, consumer culture theory, LGBTQ+ studies, luxury shopping experience and digital marketing
Working papers
The efficacy of same- and different-gender depictions in advertising.
The role of toys in the construction of children's gender identity.
The involvement of Philanthropic Givers in the Decision-Making Process of Art's Rediscovery.
Selected Publications
Embracing consumer ambivalence in the luxury shopping experience.
Journal of Consumer Behaviour, 1-26.
Love or hate? Analyzing the intention to maintain or diminish the hotel-OTA digital service relationship.
Industrial Marketing Management, 28-40.
Innovating Luxury Service Experiences through E-Service scapes.
Developing Successful Global Strategies for Marketing Luxury Brands (pp. 119-138). IGI Global.
Segmenting for arts marketing: the mistake of adopting useless criteria.
Dub or sub: effects of dubbing versus subtitling on TV advertising efficacy.
Italian Journal of Marketing, 189-206.
Trussardi Art and Fashion: a long distance relationship?
The art of fashion synergies, contaminations, and hybridizations between fashion brands and art (pp. 63-87). Palgrave Macmillan.