Anatoli Colicev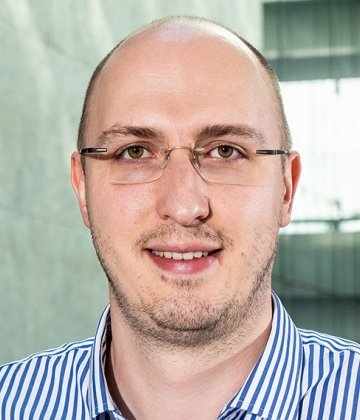 I earned my PhD in Decision Sciences and Statistics from ESSEC Business School (2016), and I hold a master's degree in research (ESSEC) and economics (University of Cagliari). I have taught courses on Quantitative Modeling, Analytics and Marketing Strategy at B.Sc., M.Sc., MBA, and Executive level. My work has appeared in Journal of Marketing (JM), Journal of Marketing Research (JMR), International Journal of Research in Marketing (IJRM), Journal of Interactive Marketing, International Journal of Production Economics among others. In my research I actively collaborate with companies including YouGov Group and Metro AG group. I have been a visiting scholar at VIVES research center in KU Leuven, Aalto University School of Business, WU Vienna, Fuqua School of Business, Ozyegin University and ESSEC Singapore.
anatoli.colicev@unibocconi.it
About
Renewed membership in the editorial board of International Journal of Research in Marketing.
Research interests
Marketing Strategy, Marketing-Finance Interface, Social Media Marketing, Digital Strategy, Strategic Management, Corporate Misconduct
Working papers
It Pays to Pay Attention: How Firm's and Competitor's Marketing Levers affect Investor Attention and Firm Value
International Journal of Research in Marketing
Multiple time-series analysis for organizational research
Selected Publications
JOURNAL OF MARKETING RESEARCH
,
2020
JOURNAL OF INTERACTIVE MARKETING
,
2020
INTERNATIONAL JOURNAL OF RESEARCH IN MARKETING
,
2019
Using Online Data and Network Text Analysis in HRM Research
Journal of Organizational Effectiveness: People and Performance, 5(1), 81-97
,
2017
INTERNATIONAL JOURNAL OF PRODUCTION ECONOMICS
,
2016